Super Spacer® warm edge spacer
More than 100 000 sealed units are made with Super Spacer® around the world every working day. The performance is demonstrated by the fact that over 300 million has been sold worldwide in more than 90 different countries, in all climates around the globe from Alaska to Dubai.
Super Spacer® warm edge spacer
Super Spacer® is an extruded, heat conductive silicone foam strip of thermo set polymer that contains 3Å desiccant (minimum 40%).

Super Spacer® can be applied with very high presicion manually and with a robot. Besides traditonal insulating glass, Super Spacer® is vey good to use for very big unis, bent glass and shapes.

Super Spacer® retain the function in a wide temperature range (-40 ºC to +121 ºC) and always returns to its original form (100% memory).
Flexible spacers provides more efficiency in the manufacture of insulating glass
Christoph Rubel, European Technical Manager at Edgetech Europe GmbH, explains which levers the processor and manufacturer of insulating glass has got in order to increase efficiency and product quality using the Super Spacer® flexible insulating glass spacer system.
For almost 30 years Super Spacer® has been evaluated and used and has proven to have outstanding properties; the profile is tested and approved according to EN1279 with various sealants.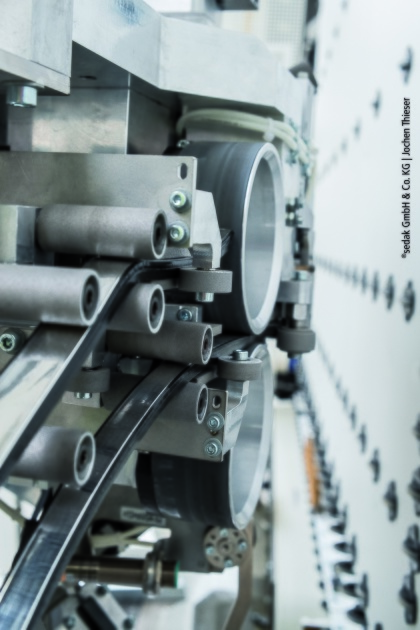 Up to 65% warmer temperature in the outer edge of the glass compared to aluminum
Up to 131% less condensation compared to aluminum
Super Spacer® is 1500 times less conductive than aluminum resulting in that heat losses are reduced drastically
The U-value is improved by up to a 0.2 W/m2K for the IG units when compared to aluminum
Super Spacer® can achieve a reduction in heat loss by up to 94% compared with the same low E glass windows fitted with aluminum spacer. This leads to lower carbon emissions and is better for the environment long term.
More opportunities with Super Spacer®
Super Spacer® has 100% memory and allows for expansion and contraction that could be a major cause of stress fractures in the usual sealed units. In accelerated testing Super Spacer® has proven to hold more than twice as long as other dual sealed windows and up to five times longer than single-sealed windows.

The profile is available in various colors with excellent color stability, in many different widths (3.2 mm to 25.4 mm) and in several different package sizes.

Super Spacer® is very well suited both for manual application, for semi automated and fully automated solutions. With manual application, a shift of three people, can produce up to 400 units and with a fully automatic solution up to 1200 units.

Super Spacer® are available in 3 different packaging solutions; 20 m reels; regular reels containing 80-300 m and auto reels containing 300-1000 m depending on spacer dimension.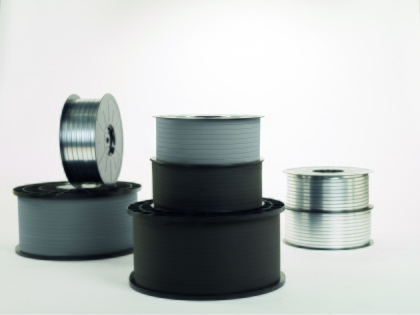 Check out videos on Super Spacer® application!
Fully automated production
Some of Edgetech´s Reference Project with Super Spacer®
Below you find a selected choice of some of Edgetech Worldwide Projects, showing the architectural width and the fantastic opportunities with Super Spacer®.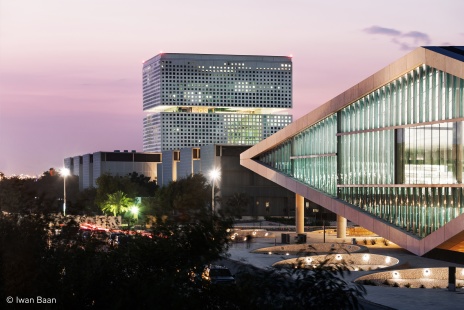 Diamond shaped iconic library with 5000 square metre of wave-shaped glass facades in Qatar.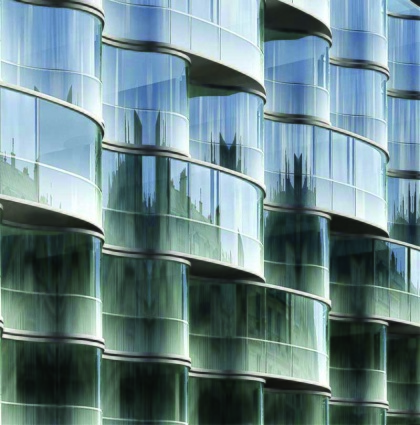 Wave shaped facade with 2*4,3 m bent glass intalled in Hotel Wagram in Paris.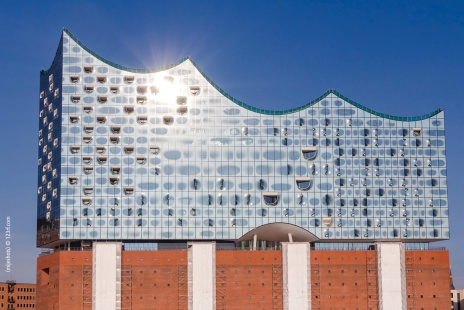 Elbe Philharmonic Hall have bent and big glasses from floor to ceiling giving Hamburg an outstanding landmark.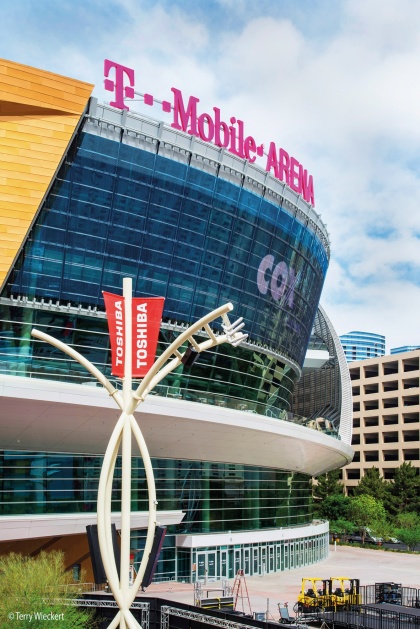 T-Mobile Arena in Las Vegas is an exampel on automated and cost effecient production of big glasses.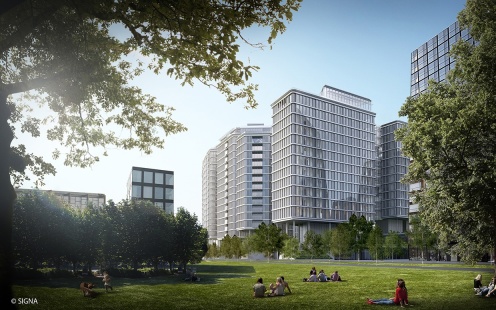 Parkapartments am Belvedere in Vienna has demanding geometry of bent triple glass.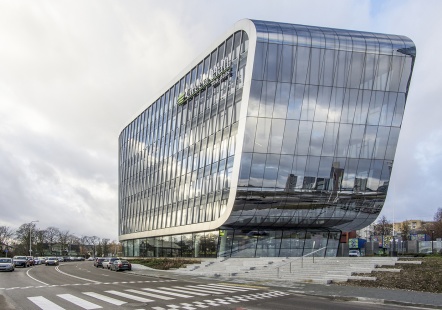 Green Hall 2 in Vilnius has combined energy efficiency class A building with great architecture.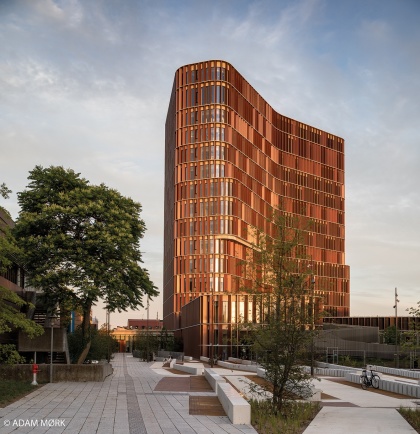 Maersk Tower, located in Copenhagen, is a project where both design and energy effeciency have been optimised.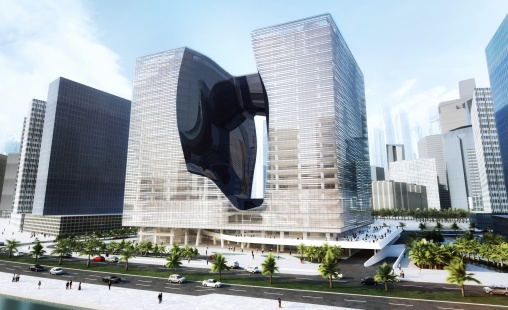 Opus in Dubai is a technical master piece with a floating cube with an organich shaped hole in the construction.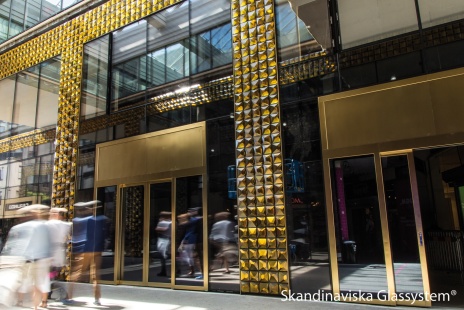 Swedish glass tradition meets innovation - unique insulating glasses on shopping mall Kompassen in Göteborg.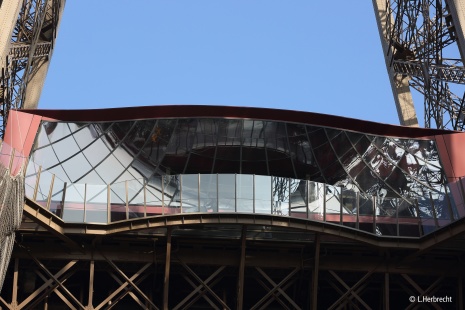 The Eiffel Tower in Paris has a new glass façade that is 8 m* 20 m wide with concave and convex insulating glass.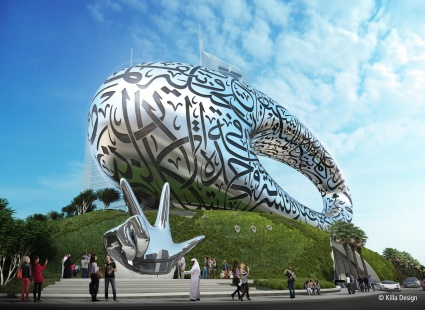 Museum of Future in Dubai is one of the most complex buildings in the world and will contain 7,000 unique IGs.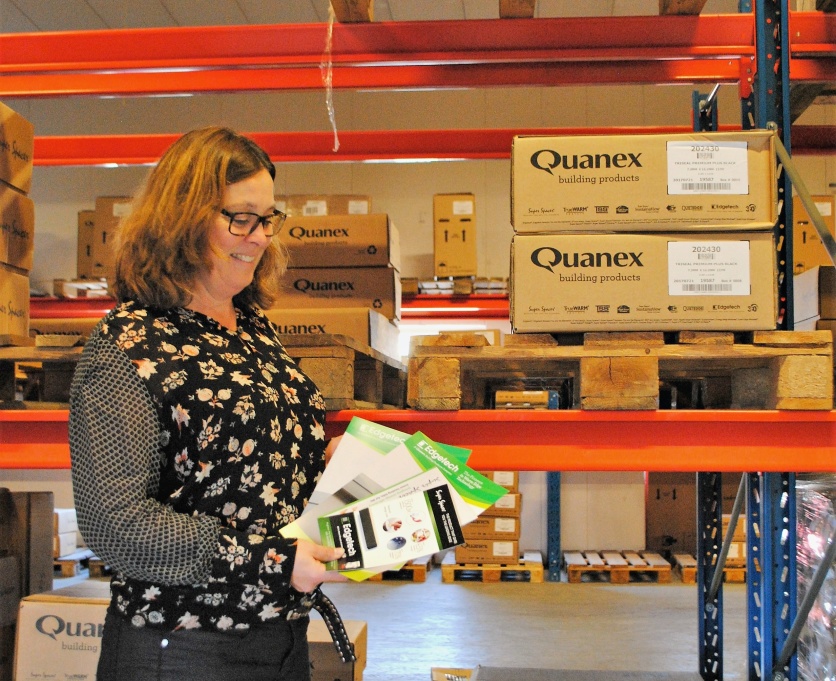 Marketing Support for Super Spacer®
Edgetech has developed a comprehensive marketing support package that is available in several languages. The material is including brochure, fact cards, booklet and DVD. The material can be customized to your business.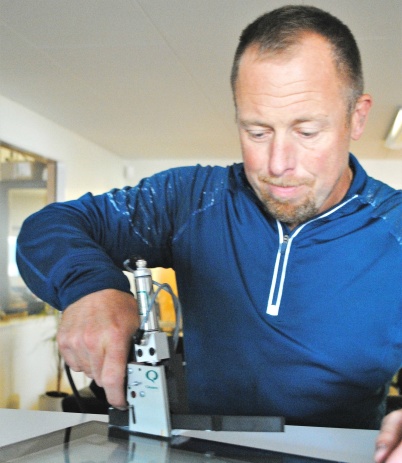 Edgetech has developed an quality inspection program to ensure that Super Spacer® is handled and applied in the best way. We offer to go through your operations to identify areas to improve as a supplement to your own quality system.

In connection with the purchase of equipment we train the staff to ensure that the product and the equipment is working and managed in the best way.
Company Information
SinChriJo Agenturer AB
VAT-No: SE5556642911301
Address
Smältaregatan 6
SE-263 39 HÖGANÄS