We offer sealants of the highest quality to manufacturer of insulating glass and glaziers.
Our standard product range that are available on stock are Hot Melt, butyle and MS Polymer.
Hot Melt Butyl is a single part 100 % solid compounds specially designed for edge sealing of IG-units.

Hot Melt allows for a clean and easy application with minimal wastage. It's suitable for manual and robotic application.

We offer drums of 200 kg or blocks of 6,5 kg.

We have butyle in 7 kg blocks both for traditional box spacers as well as for Super Spacer®.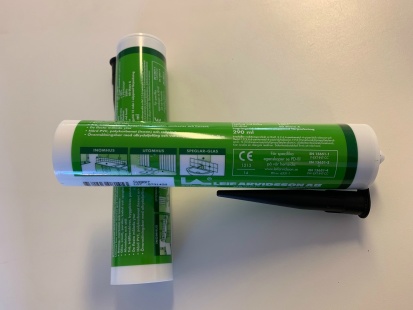 For glaciers we offer MS Polymer cartridges in different colors (black, white, grey, transparent and brown). Each cartridge contains 290 ml.
Contact us for more information
Company Information
SinChriJo Agenturer AB
VAT-No: SE5556642911301
Address
Smältaregatan 6
SE-263 39 HÖGANÄS